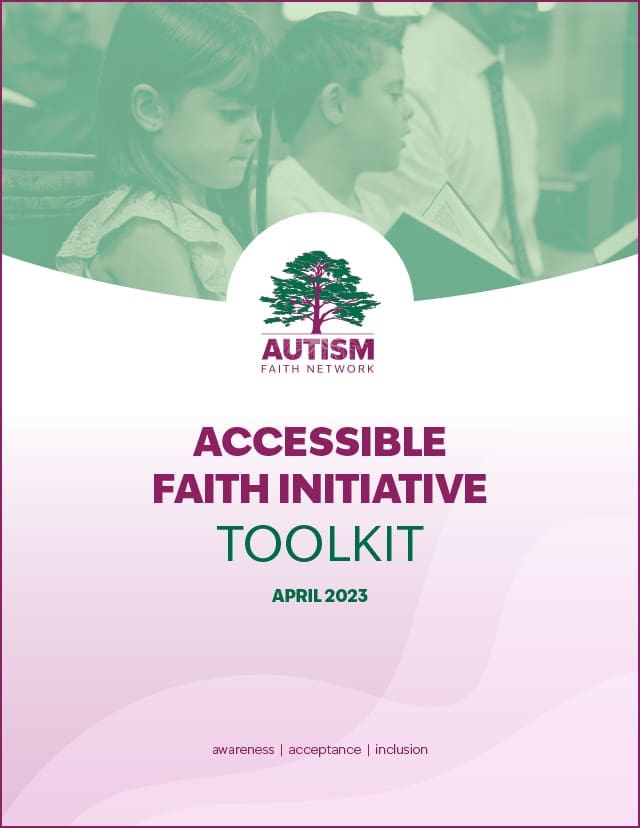 Thank you for your interest in our 2023 Activity Toolkit! This toolkit was developed as part of our Accessible Faith Initiative.
Places of worship that implement an activity in this toolkit will be eligible for a Sensory Toolkit! Churches that have participated in the past will have the option to receive a Sensory Toolkit or a Disability Ministry Curriculum that can be used at your place of worship.
Please click on the button below to download our new and improved toolkit. After you receive the toolkit, you may be contacted via email for a very short survey that will ask you questions to determine if the toolkit was helpful to you and your ministry.
If you have any problems with downloading the toolkit, please send us an email.
Additional Opportunities to Get Involved
There are several other activities taking place in April for our Accessible Faith Initiative. In addition to the Activity Toolkit, we are offering a Children's Ministry Prayer Guide, Webinars, Sensory Toolkits, and more!
Join our mission. Volunteer, Donate, Advocate. Get Started Today.