2023 Accessible Faith Initiative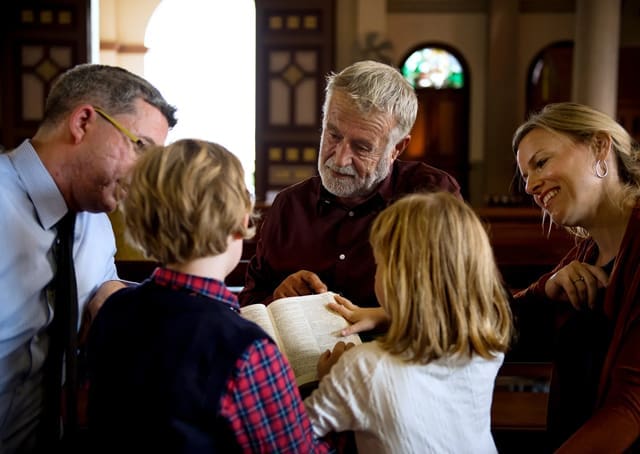 Join Our 2023 Accessible Faith Initiative
We are excited to announce our upcoming activities for the 2023 Accessible Faith Initiative! This is our 8th year hosting this event and we want this to be our best year yet! Activities will kickoff on April 1st. Our desire for this year is to promote activities that will nurture the faith of children through worship and prayer. We have a variety of ways in which you and your place of worship can participate!
2023 Accessible Faith Initiative Activity Toolkit
We have a new and improved Toolkit, with many resources available that will help you promote autism awareness, acceptance, and inclusion at your place of worship. We have included dozens of activity ideas that churches of any size can do! There is also information available about upcoming conferences, helpful books, and other disability ministry organizations.
Children's Ministry Prayer Guide
It's important that we teach our children the importance of being kind and accepting of children with disabilities. Children's ministry is the perfect atmosphere for this to take place!
We have created a Prayer Guide that you can use with your Children's Ministry. Each week has a special theme that can be included in your lesson for that week. The prayers promote autism awareness and opens the door for conversations on how our places of worship can welcome and embrace autistic persons and their families.
Webinars
We are interviewing two amazing individuals who will share how you can nurture the faith of disabled children through worship and prayer!
April 4th at 1:00pm – The reigning Miss Georgia, Kelsey Hollis was our special guest. She has done extensive work in promoting autism awareness, acceptance, and advocacy and we can't wait for you to hear all about it! Kelsey shared how her faith has shaped her work and how local and faith-based communities can make a difference in the lives of autistic children and their families. Watch the webinar!
April 26th at 1:00pm – Ryan Wolfe, President and Executive Director of Ability Ministry will be sharing how you can create fun and engaging curriculum for your disability ministry. Ryan is an ordained Pastor and is passionate about equipping and empowering churches, organizations, and individuals to reach the disability community. He has a lot of wisdom to share that will be a blessing to you and your ministry! Join us on Facebook or our YouTube page to view the webinar!
Sensory Toolkits
Churches that participate in our Accessible Faith Initiative will receive a sensory toolkit! These Sensory Toolkits are designed to help autistic individuals adjust to environments that may overstimulate them. Each sensory toolkit will include a variety of calming items such as:
Headphones
Fidget spinners
Liquid Motion Timers
Stress balls
And more!
We love it when churches participate in the Accessible Faith Initiative year after year. If your church received a Sensory Toolkit last year, we have another special option for you!
Giving Campaign
Our first giving campaign of the year will start on April 1st.  If our nonprofit organization has been a blessing to you and your place of worship, please consider making a financial contribution. We want to continue expanding our initiatives each year, but funding is necessary to make that happen. Every donation amount counts!
Stay Tuned
We are very excited our 2023 Accessible Faith Initiative! More details will be coming soon about our activities and how you and your church can take part. In the meantime, feel free to learn about our previous Accessible Faith Initiative events!
Make sure you sign up for our email list and follow us on social media so that you don't miss out!
Additional Opportunities to Get Involved
There are several other activities taking place in April for our Accessible Faith Initiative. In addition to the Activity Toolkit, we are offering a Children's Ministry Prayer Guide, Webinars, Sensory Toolkits, and more!
Join our mission. Volunteer, Donate, Advocate. Get Started Today.